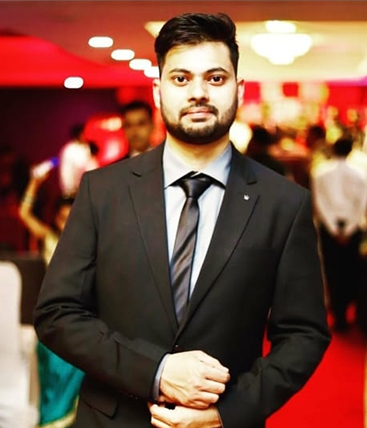 Before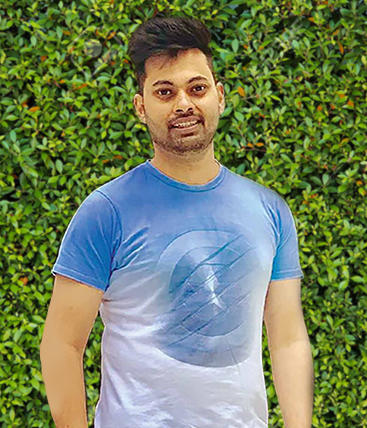 After
THE HECTIC LIFE
Amidst his hectic schedule and challenging work commitments, 26-year-old Vivek had no time for fitness. He understood the importance of workouts and healthy eating. Still, He didn't know how to accommodate the same in his daily life.
"I was well aware of the importance of fitness. But in my time-deprived life, I simply couldn't visit the gym to work out", quipped Vivek.
What brought the motivation: It was embarrassing for Vivek to be overweight at such a young age. Looking at his fit contemporaries, he craved an athletic body as well. He knew he had to do something to get his confidence back. Vivek's family members suggested home exercise equipment that would be a handy tool, given the lack of time in his life. He then ordered an RPM Fitness machine online.
GRADUAL BEGINNING
Along with the machine, he got a customized diet and exercise plan from OneFitPlus registered dietitian. The plan was fine-tuned to Vivek's individual needs and health goals. With regular inputs and support from the dietitian, he started following the plan and slowly seeing the changes.
WELCOMING FITNESS
Vivek's diet coach started by giving him the beginner's plan for diet and workouts, concentrating on fat loss. Gradually, he started gaining stamina and also began to feel lighter. Over time, he not just increased his exercise duration but the treadmill speed as well.
GOING STRONG
Vivek successfully lost 3 kg in 1 month and was thrilled with the visible result. He is raring to go further with his exercise regime and healthy eating plan with his newfound confidence. He has also learned to maintain a balance between his workouts/meal timings amidst his busy schedules.
"I cannot thank OneFitPlus enough for helping me kickstart an active and healthy life that I hope to sustain in the future as well," said Vivek.