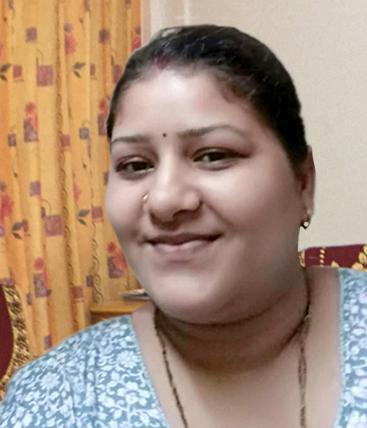 Before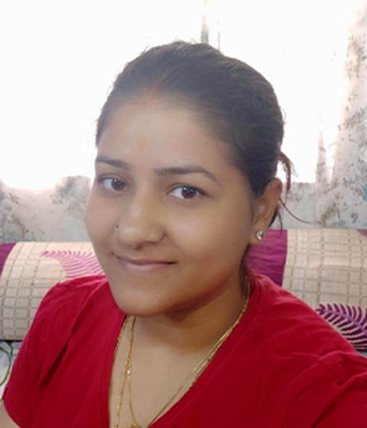 After
Unable to fit in her old clothes, 29-year-old homemaker Nandini was disillusioned with all the pregnancy weight she had piled on. Due to Thyroid related issues, she continued to gain weight even after pregnancy and her clothing size had reached size XXl. She stayed exhausted throughout the day and was left with hardly any stamina.
"I'd reached a point where I realized that something had to be done about my weight, otherwise my health would continue to deteriorate. I weighed 90 kg which was too much for someone just 5 feet, 3 inches tall", she said.
THE TURNING POINT
"After pregnancy, when my clothing size had changed from 'medium' to 'XXL', I was flabbergasted. It was like a rude shock to me and I felt dejected at the thought of not being able to wear my favorite clothes. My underactive thyroid had taken away all my stamina. I just knew I had to do something about my weight".
Hence she brought a treadmill from Fitplus and started her remarkable weight loss journey. She received a simple and easy to follow weight loss plan from OneFitPlus Dietitian.
THE GRADUAL BEGINNING
Nandini was worried that her onion garlic restriction and medical condition would be a deterrent but Dt. Bakul made an exact plan, customized to suit her requirements. The Plan was very simple and easy to follow. Nandini was monitored and motivated continuously throughout the journey.
FITNESS REGIME
In the absence of much stamina, she made a slow start but made it a point not to miss the daily exercise regime. She gradually gained momentum and started walking for 35-40 min at the speed of 7.
GOING STRONG
Nandini saw excellent results with monitored calorie intake and regular physical activity. She lost a whopping 19 kg over a period of 6 months. From a peak weight of 90 kg, she came down to 71 kg. She continued with her regular follow-up and couldn't be more thankful to Dt. Bakul for motivating her throughout this journey. She now feels lighter than ever before and with the thyroid in control, also feeling healthy. She is now a super happy and confident mom
"I can't be more thankful for the continued support and motivation I have received on this journey from Dt. Bakul and OneFitPlus. My confidence is coming back and I am in a positive state of mind", she said.